IPPK – Ichthyosis and Palmoplantar Keratoderma
Chair of the thematic group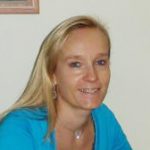 The main focus of the thematic group "Ichthyosis & Palmoplantar Keratoderma" are genetic skin disorders of keratinization. They involve the mutation of genes leading to the formation of scales and excessive thickening of the epidermis on different parts of the body.
Ichthyoses and Palmoplantar Keratodermas are both groups of inherited conditions which encompass a large number of rare forms of these disorders. Even if the features of these forms of disorders may be similar and require nearly comparable treatments, their causes may be very different. For instance, various genes can cause ichthyosis making an exact diagnosis difficult. Some forms of Ichthyoses or Palmoplantar Keratoderma can also be associated with other disorders such as "Ectodermal Dysplasia with Palmoplantar Keratoderma", leading various thematic groups to work with one another and share their expertise on these very low prevalence conditions.
There are no cure for these multiple conditions which largely affect the quality of life of the patients. The treatments are thus mainly symptomatic and involve a suitable management of the patients requiring daily care and follow-up with the pooling of medical techniques and the training of the medical staff in order to ease the patients' situation wherever they live.
Participating Reference Centres
[mashup width="100%" height="800" adaptive="true" query="category__in=17"]