Thanks to a network of 56 healthcare providers known as Reference Centres and located in 18 different European countries, the ERN-Skin aims to pool the knowledge and expertise of its members to bring effective care to the patients.
These centres are coordinated by the Department of Dermatology, Hôpital Necker Enfants Malades, Paris, France, with the support of Fondation René Touraine-FRT, and endorsed by their national authorities.
The structure and links between the centres enable better communication and sharing which are at the core of the ERN-Skin.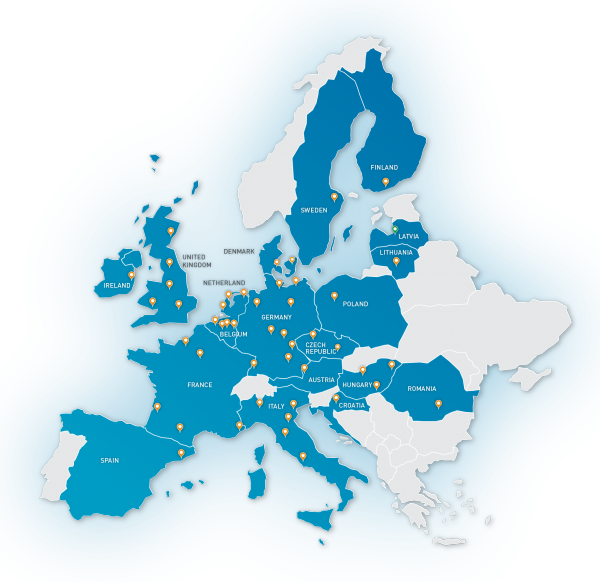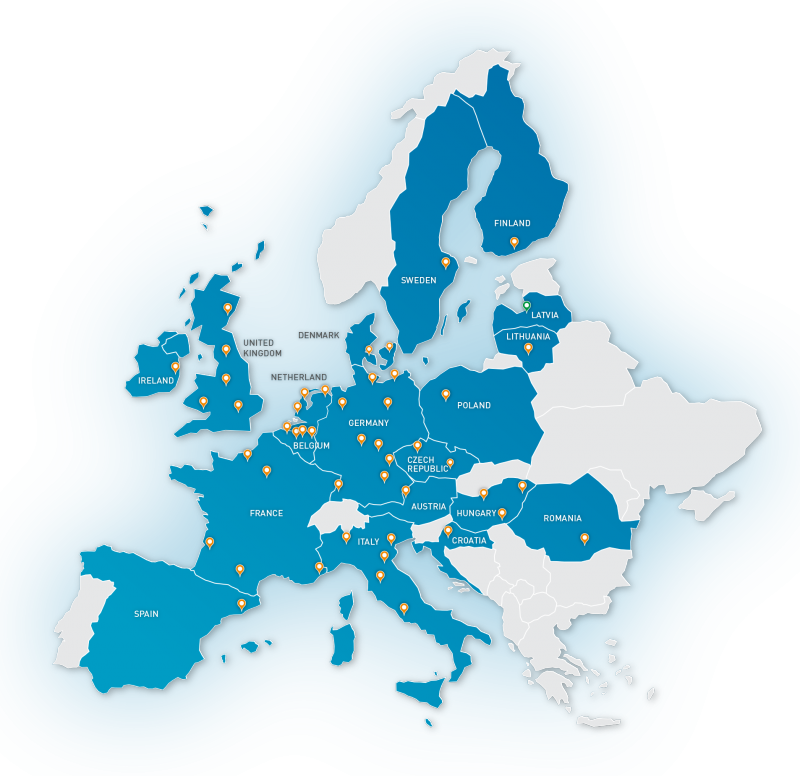 In order to improve the efficiency of the network, the centres belong to at least one of the 9 thematic groups of the ERN-Skin in which they can exchange on specific medical issues. Each of the centres can then benefit from the others' work and medical devices and transmit their expertise to the medical staff directly attending to the patients.
As a result, the 56 centres help fighting against misdiagnosis and bring answers and suitable treatments to patients suffering from rare skin conditions in Europe.
The following list indexes all of the 56 centres with their contact details, their expertise and the thematic groups they are affiliated to.
Map of ERN-Skin Reference Centres
List of ERN-Skin Reference Centres