The European Reference Networks
On March 2017 were launched 24 European Reference Networks (ERNs) specialised in rare or low-prevalence complex diseases, marking the start of a new era for cooperation in the field of health. The aim was to offer the nearly 30 million EU citizens suffering from these diseases requiring highly specialised treatment, the opportunity to benefit from high-quality and cost-effective care everywhere on the European territory.
In that respect each of the ERNs covers a specific medical field involving healthcare providers located in Europe to facilitate discussion on complex or rare diseases and concentrate knowledge and resources.
The European Reference Network gathering the 24 ERNs and their reference centres, involves more than 900 healthcare units from over 300 hospitals in 26 EU countries.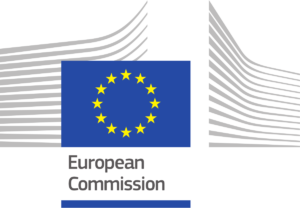 The ERN application was born from a joint action of 3 EADV task forces and the FRT Rare Skin Diseases Network active in the field for more than 10 years. After being approved by the Board of Member States, the ERN-Skin began its journey on March 9, 2017 along with the 23 other ERNs.
It covers the medical field of rare, complex and undiagnosed skin disorders in children and adults. Most of them are exclusively cutaneous/sub-cutaneous and often present a severe prognosis, because of the intensity of the cutaneous/mucosal involvement, the risk of cancer for some of them, or the frequent multisystemic involvement directly or secondary to skin damages.
The rarity of patients suffering from rare skin diseases and the difference in their aetiologies and clinical features make research and knowledge slow and difficult, leaving many of them without proper diagnosis for their condition or adequate treatments.
Rare and Undiagnosed Skin Diseases are numerous and heterogeneous with approximately over 600 conditions. They have in common:
Misdiagnosis due to poor skin knowledge among healthcare providers
Ignorance regarding the management of skin symptoms
Lack of training of paramedical teams for the management of altered skin
Poor recognition of the skin alteration as a handicap
Poor social integration of patient
Life-threatening diseases
Chronicity
Immunosuppressive treatments leading to many comorbidities
Genetic predisposition
The purpose of the ERN-Skin is to improve the quality of life of European patients by offering them highly specialised healthcare and support in their daily care while enabling them to remain in their home environment.
In order to successfully fulfill its goals, members of the ERN-Skin have developed a wide range of actions :